Owl Brewing Co. Regular Brews
Owl Brewing Company has a capacity of 10 brewers barrels (360 gallons) per week in two 5 barrel brewlengths.
All our ales are filled into 9 gallon casks for use with traditional cask racks and traditional tops.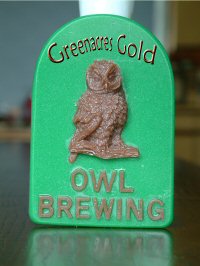 Greenacres Gold
Pale honey coloured bitter. Well bittered, with good body texture. Rich, slightly fruity palate. ABV 4.2%
---
Horny Owl
Dark bitter, with a deep reddish body colour. Well bittered with a complex fruity palate. ABV 3.8%
---
Night Owl
Dark heavy porter. Well bittered, with chocolate and black malt. Deep, rich, for espresso lovers. ABV 4.2%
---
Russett Owl
Traditional "Yorkshire Bitter" style, more heavily bittered, with a complex palate and depth of flavour. A medium coloured session bitter. ABV 4.2%
---
Yon Owl
Very pale, lightly textured beer. Hopped with Fuggles and Hallertau Hersbrucker to give a light but bitter palate. ABV 3.8%
---
Owl O.B. Bitter
Brewed from a partial recipe as a homage to the former Oldham Brewery's Bitter.
---
Watch this space for special and seasonal ales.
Great Horny Owl
A Seasonal variation on the Horny Owl brewed stronger with added cinnamon for that warm winter glow.
---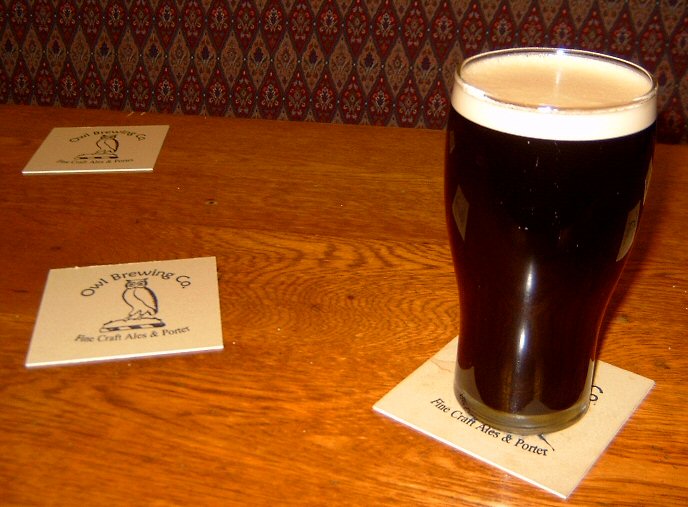 ---
Updated

03/01/05.

Currently On Tap at the Hope Inn
Currently Available in 9 Gallon Casks
Maturing Available Soon
Yon Owl
Y
Y
Greenacres Gold
Russet Owl
Owl OB Bitter
Horny Owl
Night Owl
Y
Y
Great Horny Owl
Y
Y

---